Banana Pudding
Banana Pudding
Well that was sure easy!! So this Banana Pudding is out of their cookbook, with just a little tweak.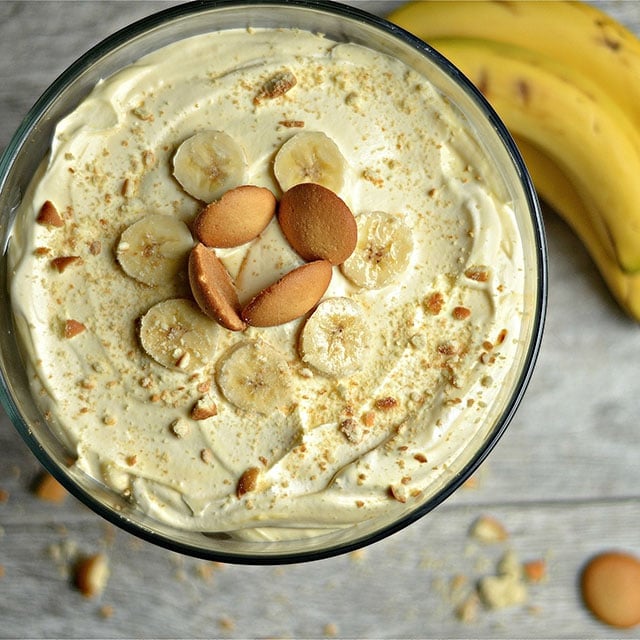 Prep Time: 10 mn
Cook Time: N/A
Total Time: 10 mn
INGREDIENTS
1 3.4 oz box instant vanilla pudding
1 14 oz can sweetened condensed milk
1 1/2 cups cold milk
4 ripe bananas
2 tbsp lemon juice
1 12oz box vanilla wafers/cookies
3 cups heavy whipping cream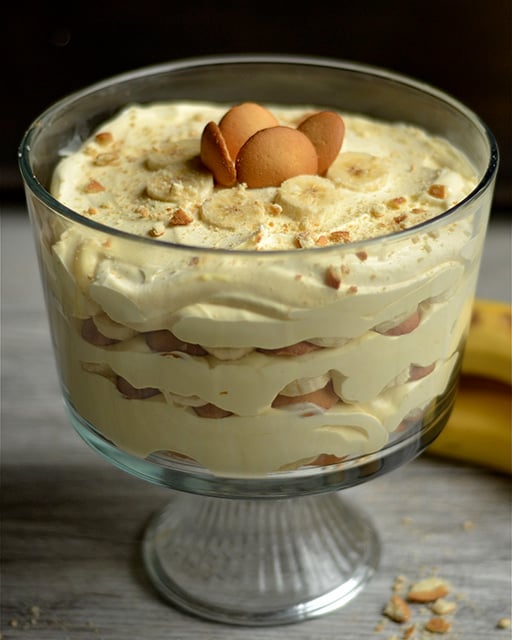 DIRECTIONS
Begin by mixing together the instant pudding with the sweetened condensed milk and the cold milk. Whisk until combined, place in an air tight container and refrigerate at least 4 hours or overnight.
Make the whip cream by whisking the heavy whipping cream until stiff peaks form. Fold whipped cream into pudding, then begin layering the dessert.
When ready to assemble your dessert, slice the bananas and cover with lemon juice to prevent browning. Set aside.
Layer your banana pudding by beginning with vanilla wafers, then bananas, and finally the pudding. Repeat for two more layers. This can be done in a trifle bowl or individual cups or mason jars.
Finally, top with any remaining cookies or bananas to garnish. Serve or refrigerate.
Dessert will hold for a few days, but the bananas will continue to get brown and mushy. Best if served within 8 hours of assembling the trifle!
Servings: 12
BERITA LENGKAP DI HALAMAN BERIKUTNYA
Halaman Berikutnya