PAN-SEARED BRUSSELS SPROUTS WITH CRANBERRIES & PECANS
PAN-SEARED BRUSSELS SPROUTS WITH CRANBERRIES & PECANS
Without realizing, you may have already laid your peepers on this flavorful side as it is pictured here with my world's best chicken recipe. So many of you asked for the how-to of these brussels! And I'm happy to indulge. You'll love this dish because it is versatile with many entrees AND the ingredients are available year-round, especially in winter (bonus!).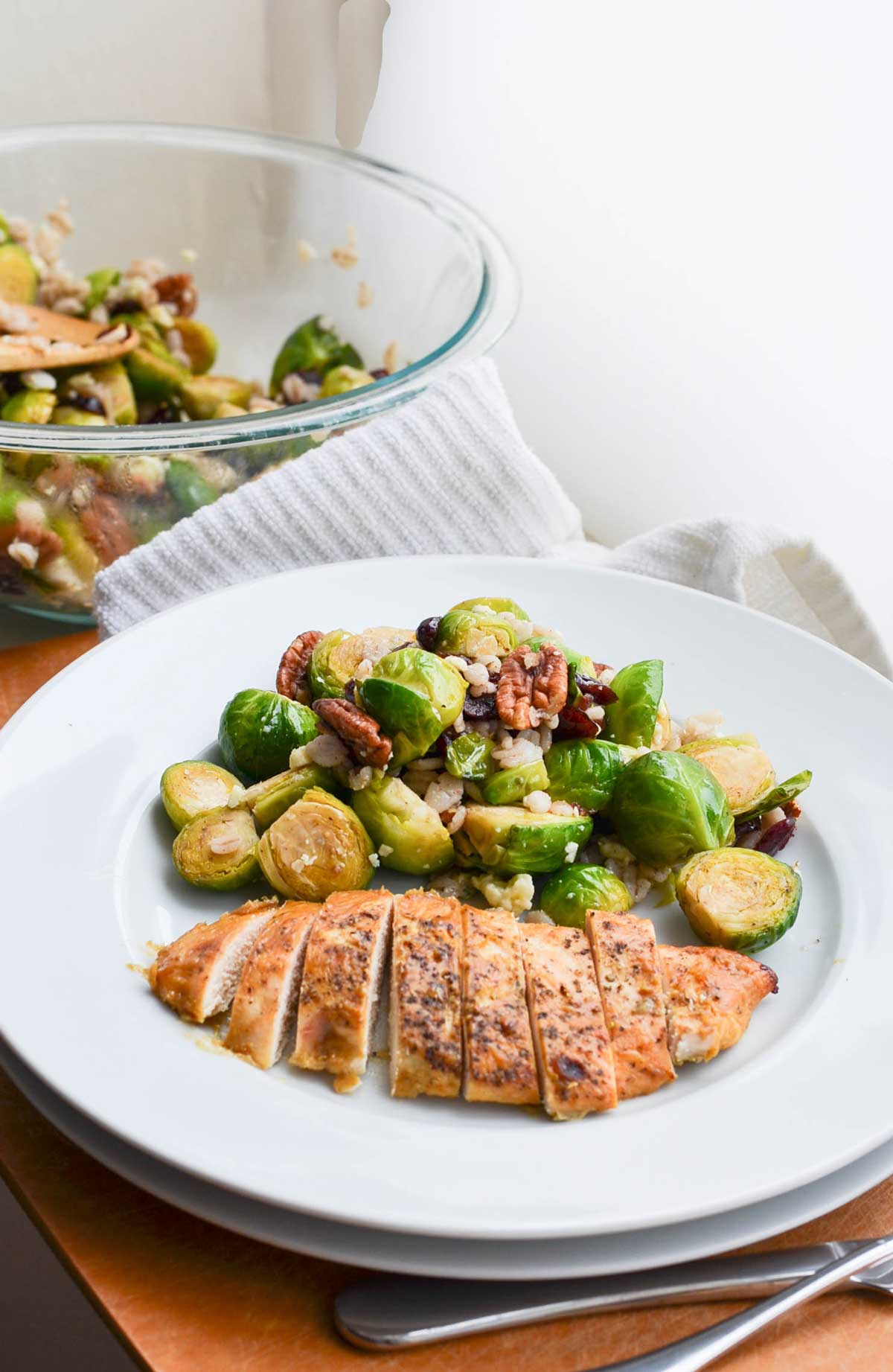 PAN-SEARED BRUSSELS SPROUTS WITH CRANBERRIES & PECANS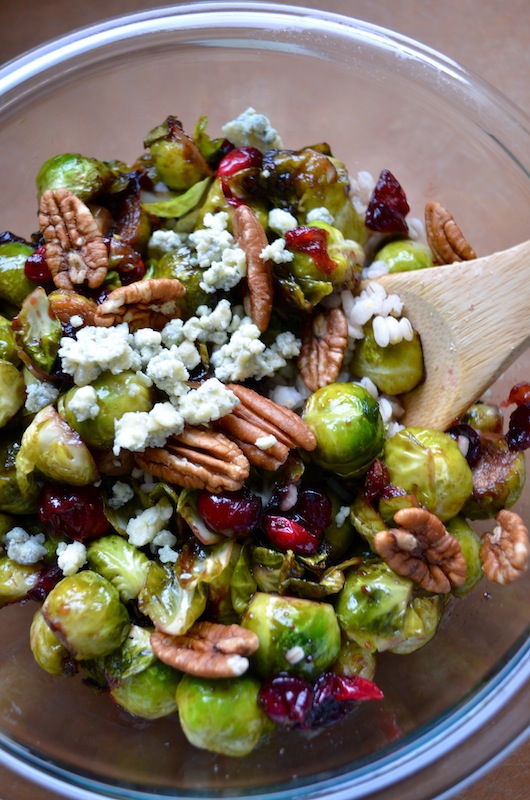 INGREDIENTS
1 pound brussels sprouts, de-stemed and halved
½ cup dried cranberries
⅓ cup gorgonzola cheese, crumbled
⅓ cup pecans
½ cup barley
1 tablespoon maple syrup
1 tablespoon balsamic vinegar
2 tablespoons olive oil
Salt & pepper
INSTRUCTIONS
Prepare barley according to package instructions.
Heat brussels sprouts and olive oil in a skillet over medium heat. Season with salt & pepper. Cook for 7-9 minutes.
Add balsamic vinegar and maple syrup. Stir to coat and remove from heat.
Toss barley, sprouts, cranberries, and pecans in a large bowl.
Top with gorgonzola.
BERITA LENGKAP DI HALAMAN BERIKUTNYA
Halaman Berikutnya